How to Actually Attract the Right Customers Online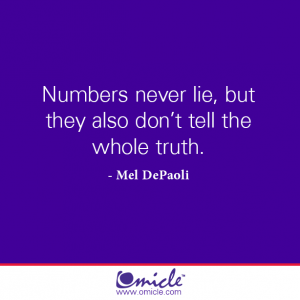 It's easy to be seduced by numbers. We assume that more is always better…and in some instances it is, but not always. If I were to offer you one million likes, fans, or followers of your choosing but none of them would be interested in doing business with you OR five hundred likes, fans, or followers of your choosing and all of them are interested in either doing business with you or interested in the services you offer which would you choose?
If you only look at the numbers your initial thought is probably "I want the one million because even if they aren't interested, they probably know someone who is." That is a fair point, however,
if they are not interested, why would they share any of your posts or information?
If you look at the quality of the lists then it's easy to think "Great that five hundred will grow my business faster…but I'll never get to go viral." That too is a fair point, however, just because they are interested doesn't mean they will do business with you. You still need to build that relationship, provide confidence that you are the right fit for their business, and provide value. As far as the viral part goes, would you rather have one video or article "go viral" and your company never be seen again (as most things that go viral) or would you rather build a reliable engaged audience that makes it easy to regularly convert your fans, followers, and connections into paying clients?
Don't misunderstand me, going viral is usually a goal of anyone who has an online presence…it's their fifteen minutes of fame.
You are in business for the long run, not just fifteen minutes so let's focus on how we can build you a reliable engaged audience that makes it easy for you to regularly convert your fans, followers, and connections into paying clients
.
So, how do you grow your fans and followers in a way that will bolster your business or professional development? Here are the seven steps to attracting, nurturing, and retaining the right people.
Conquer your target audience first. Notice I did not say "target market." Your target audience is broader than your market. It includes clients, potential clients, industry-specific media sources, local relevant sources, direct and indirect competitors, and companies you (could) partner with. Please note that while your master lists of these resources will be the same for your whole company, the profiles you connect with on different social media channels may be different. For example, on Twitter there are brands and individuals who have profiles so you'll want to follow both. LinkedIn is primarily personal driven so you may only connect with specific people after you have actually had a conversation or met with them. Some people only use Facebook for personal friends and family so it may not be possible for you to directly connect with the people associated with the brand.
Be laser focused with your brand and goals. Know your brand inside and out—better than you know yourself. This way it becomes easy to know how to share the message you want to send and it will give you guidelines to whether you should share someone else's post. Each social media channel has a purpose, or a strength. If you use it for that strength, you'll get better results. For example, if you are targeting moms you may use Instagram or Pinterest or Facebook to directly connect with the moms, but you may use Twitter as a direct PR line. Know which audience is on what platform and don't assume just because a market is a minority on that platform that they can't be reached.
If it looks too good to be true, it probably is. As I stated earlier, it is easy to be seduced by numbers and spending this time to build an audience does take time so seeing that someone will give you five hundred fans or followers for $20 sounds like a steal. There are many companies out there that will promise to grow your follower counts from zero to five hundred, even one million, or more in a matter of days. Almost always, these scams will fill your network with spam, fake, irrelevant, or even inactive accounts. Also, on most platforms it is against their user agreement to sell or buy fans or followers. Realistically, you won't get caught, but why risk it? Do you want your brand featured as one of the brands that Twitter or Facebook used to make an example of?
Promote your online social media handles. Your profile name should be as consistent as possible across the various platforms. This will make it easy for your target audience (see number one above) to find you. Encourage your employees to follow or like the company profile and be sure to like or follow them back. With the right social media strategy, they can be your best promoters and resources to share relevant information from. Make sure you are promoting your social media profiles. Most people won't blindly go looking for you so make sure you promote where you can—on your website, email signatures, business cards, relevant swag, and nametags to give you a few ideas.
Make your online media posts matter. Each post should be on-topic and on-brand. If you are using a Timely social strategy, then it also needs to be on-time. On-topic means that you are consistent with the information that you share and talk about. Yes you can stray from time to time, but there is a core reason why people follow you, stick to it. On-brand is about maintaining a consistent voice and message (see number two above). On-time means you stay focused on what is currently trending instead of focusing on a topic that is "so yesterday".
The actual truth about hashtag etiquette. There is no official hashtag directory so yes you can invent any hashtag that you want. There are times when you should do this, but for the majority of your content creation, in order for you to be found and to be shared you need to use the hashtags that are relevant and currently being used—limit this to two relevant hashtags. Also, from a search engine perspective, the more you use a hashtag the more it will become attached to your brand. So it's ok to occasionally use a fun hashtag like (#CrazyDay, or #SelfieWithNoMakeUp) but for the most part you only want to use hashtags that will help you. Remember to use hashtags that are concise and easy to read. Capital letters help with readability, but spaces or punctuation are a not allowed. Hashtags are now accepted (and convert to links) across most social platforms. The general rule of thumb is no more than two hashtags per post except for Instagram which functions on the rule of the more hashtags the better.
Yes you should be social, really. There are many "best practices" out there that will tell you how many times to post to each platform to achieve optimal results. But they all focus on pushing your content or talking at people. I guarantee you that you will build more relationships faster and convert more fans, followers, and connections into paying clients by responding and engaging with others than just pushing your own content. You can't build relationships if you don't actually get to know the people in your target audience, so start mingling! There is also the perception that you should only engage with the big dogs (famous people), but the reality is most of the time they won't actually get back to you or it's not actually them monitoring their account. So don't forget about the little guys, like you. They will take more notice faster and are more likely to respond and share your content. Remember to be sincere and authentic to you and your brand. Remember, everything you do on social media is intended to start or continue an existing conversation. Continuing conversations will build relationships faster and show that you are not just a me-too brand.