What is the Impact of Inviting Marketing on Corporate Boards?
Despite the consistently proven impact, qualified marketers are rarely invited to join corporate boards.
Ever since I started my business, I have always been on at least one board. When I went back to get my Executive MBA was the first time, I had stepped off all boards. It's been a few years now and I wanted to start looking into getting involved with a board again, but this time I want to do something different. I want to challenge myself and expand my skillset. So, I started looking into for-profit boards.
To me, it was obvious how my expertise would benefit an organization. I have significant strategy experience and problem-solve from a strategic position. I have experience with the brand, digital marketing, consumer insight, and diversity and inclusion. I have a strong board service record, contributing to risk oversight, and crisis management for economic development, business incubators, and even social enterprises.
But when I learned that less than half of one percent of board members in the Fortune 1000 were held by active marketers (Spencer Stuart), I began to question myself and the goal I had set.
Did you know boards with one marketing-experienced director are associated with a three-percentage point increase in total shareholder return over boards with no marketing-experienced directors (Marketing Science Institute)? This impact is even stronger for companies in decline. Without a marketer in the room, a board could only have a rudimentary conversation about brand strategy, customer insights, or omnichannel strategy. The more digital our consumers and workforce becomes, the more Directors are being asked to oversee major investments in these areas, the more of a risk it is for boards to not have that expertise in the room. Marketers have a unique "outside-in" perspective while most typical board members are primarily focused on the internal operations of the organization. 
Another great thing about marketing or digital experts is that women and people of color tend to over-index in these skills. So, boards benefit in a variety of ways when they invite a marketing expert to be a Director.
Marketers add value to a board in several ways. They bring a "been there, done that" perspective on rebranding initiatives, strategic partnerships, and are a key source of customer insight. If some directors are nervous about new social media practices, a marketer can point to the companies that have been on the same path or offer an explanation as to why it is this way. Marketers can have tremendous instincts about products and the drivers that influence performance. They can demystify consumer-facing technology and how the organization can best leverage it.
Every company must stay close to its customers. I live and breathe consumer insight. I have a more varied background and perspective than many board Directors because of my professional experiences.
Boards have a gap in their knowledge base. When the right marketer is invited to the board, the conversation changes. There is more awareness of the consumers' perspective and the anticipation of consumer-or-stakeholder-related consequences that often were not being considered before. This perspective can guide the board toward more effective contributions in marketing-related discussions, and, more importantly, better decisions.
When you flip the conversation, so it's less about the potential Director's background and more about the opportunities in front of the organization, my instincts are right: marketing does need to be invited to the board.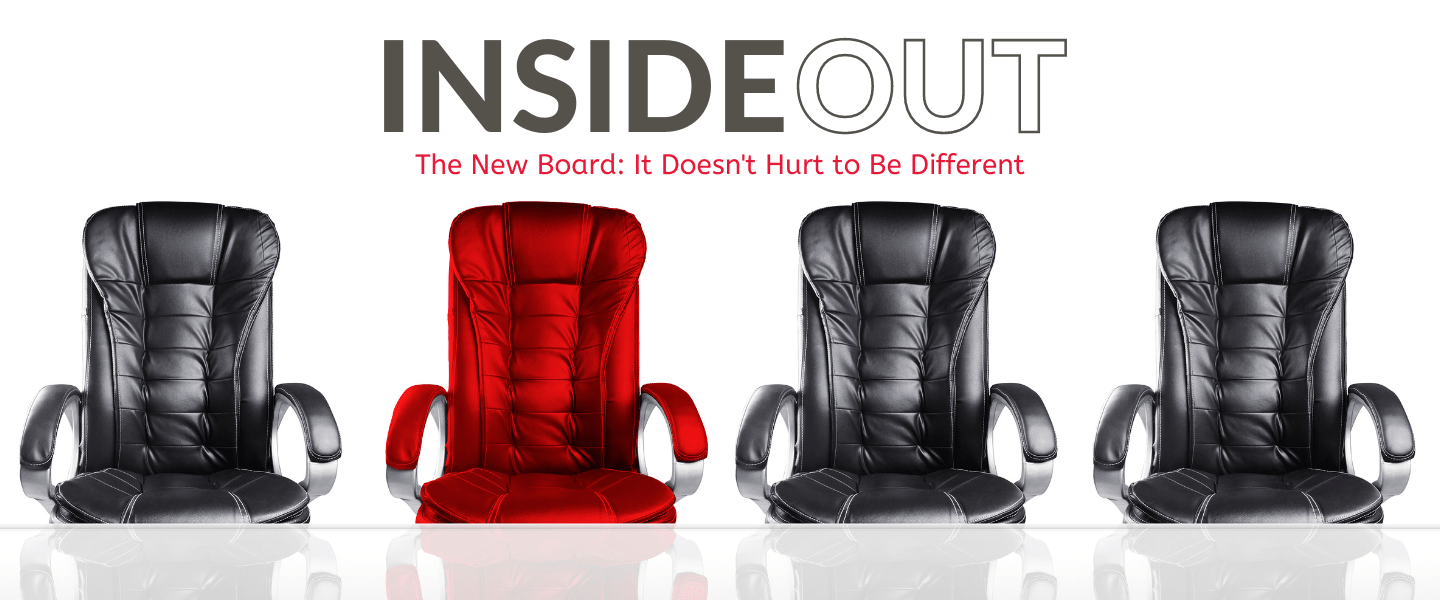 Omicle delivers brand clarity, marketing strategy, and operational efficiency to prepare leaders to scale their business. If you are ready to scale your business, contact us today to get started.