The Fascinating Power of a Personal Brand and Empowerment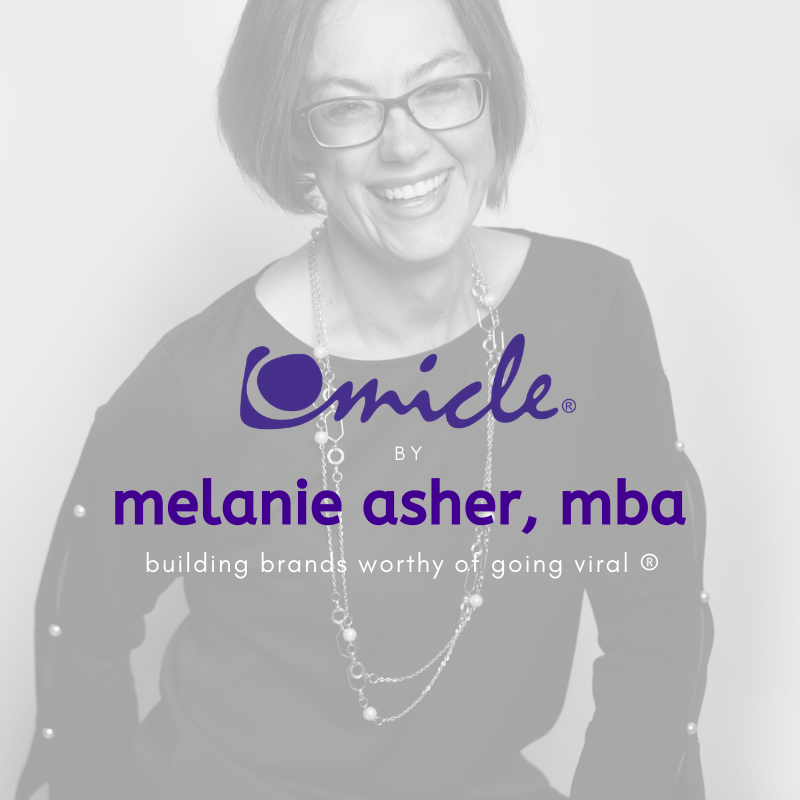 A strong personal brand can help you convey confidence, build your self-esteem, and position you to stand out from others. It's about getting clarity about your own skill set, your mindset, and for some, their life purpose. Intentionally investing in your personal brand, can land you a better paying job or make attracting more profitable clients easier. So it really is a worthwhile investment.
Like a professional brand, your name can be a major part of your personal brand. Since your name will most likely be the first thing people encounter, having some relevant meaning or conveying a specific image if possible is desirable. The reason for this is that it will help your next best client remember you. It will help you stand out from your competition in the market because stories and emotional connections are extremely powerful in building a brand worthy of going viral®.
I've spent the last two decades building both my personal and professional brand—to position myself to attract the right clients, the right opportunities, and build my business. You don't get to decide if you are an expert or an authority, your market makes that decision. And that is why it is important that you have clarity around the value you provide and who your market is—who do you work well with, who will allow you to shine. Your brand helps communicate that.
I am regularly asked what my company name, Omicle means. My company brand has a story. Omicle was a Phoenician Goddess who is believed to have given birth to all that exists today. She has the gift of rebirth and a parallel meaning to a Phoenix—so you could say, she'll rise from her ashes. Her mate was Desire.
Simply put, Omicle means the circle of life or circle of growth. I could go much deeper into this, but that's not relevant. What is relevant, is I chose this name because it fits how I work with my clients—building brands that go beyond just a clever tagline or some sexy image or name. It also weeds out the wrong clientele for me. There is a certain segment in the market that finds my company name offensive and "wrong". I've actually had people pull me aside and tell me that I HAVE TO change my company name. What I learned over the years, is that I do not work well with this segment of the market. My most successful and profitable clients have either fully embraced my company brand, or were neutral and it didn't bother them one way or another. My company name became a screening tool for my next best client.
While I am pleased with how my professional brand has been received and the associations I have built, I also wanted to have my personal brand communicate at least some of my values and beliefs as well. While changing my name to that of a goddess seemed like a bit of a stretch—though I did have a few recommendations I do that. I wanted a name that would also tell a story or allows someone to emotionally connect with me.
Your brand encompasses all five of your audience's senses, it encompasses everything from the operations of your business to the finances, to employee relations to that amazing marketing campaign or website. Your brand includes all that is needed for you to grow ethically, financially, and experientially. To use some buzz terms, I've worked with clients on a variety of areas: go-to-market strategy, customer experience, operational strategy, digital marketing, and brand strategy. I'm often brought into a company because they lost their clarity and don't know what went wrong let alone what direction to go in. It's my job to figure it out and fix it. I've had clients and colleagues describe me as a Pitbull when I'm on a mission yet in a very un-Pitbull way I create a safe space for them to ask what they perceive to be embarrassing questions. Balance, ethics, truth-seeker, creativity, and exploration are key elements of my brand.
So I chose to change my last name to Asher. Asher means fortunate, blessed, and happy one. There are other deeper meanings that I also connect with but they all circle around these concepts. I wanted my new name to be future-focused and something I could own and finally feel belonged to me.
Your brand is fluid and will grow as you grow. Be proactive about investing in it, and investing in yourself to grow your business or build a stronger career.
Omicle delivers brand clarity, marketing strategy, and operational efficiency to prepare leaders to scale their business. If you are ready to scale your business, contact us today to get started.